Tailift Forklifts
New, Used & Rental Tailift Forklift Trucks
Tailift was established in 1973 in Taiwan. With 35 years of experience in the research and development of material handling equipment, Tailift now have factories in Taiwan, China and Ontario where they manufacture their forklifts
Tailift are an ideal choice of forklift when looking for a reliable, cost-effective machine.
For more information on the Tailift forklift range or to speak to our experienced team, who will be more than happy to assist you.
Enquire about Tailift Forklift Trucks Today
Tailift Forklift Trucks in Milton Keynes
Beds and Bucks Forktrucks Ltd based out of Newport Pagnell, near Milton Keynes, carry a wide range of forklift trucks, these range from 1 to 12-tonne lifting capacities. Forklifts are readily available at short notice, and same day delivery is often available via our own on site transport (when available).
If you're looking for a new or used Tailift forklift truck give us a call or contact us online through our website. We also rent Tailift forklift trucks and provide financing for material handling equipment.
Specialist Tailift Forklift Supplier
We are located close to the M1, this allows us to provide unparalleled delivery and after sales service to businesses in surrounding areas including Milton Keynes, Luton, Dunstable, Bedford & St Albans. We pride ourselves on our quick response to forklift breakdowns (usually within 2 hours), something we're able to achieve by keeping all of our business within a 30 mile radius of our Newport Pagnell location.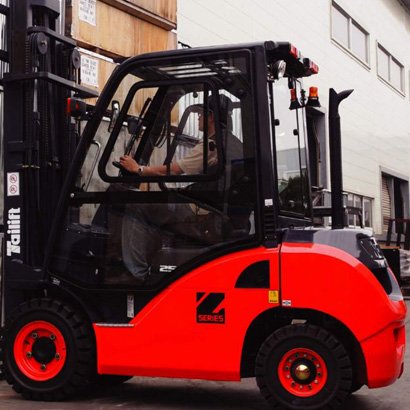 Why Choose a Tailift Forklift?
Over 40 years experience
Indoor and Outdoor Use
Excellent Warranty
Operator and Maintenance Friendly
Reliable and Robust Design