Sideloader Forktruck Specialists
How do they work?
A sideloader forklift operates by lifting loads from the side. In circumstances where regular counterbalance forklifts may become unbalanced, a sideloader forklift specialises in lifting wide loads such as wood and piping. Their design makes them ideal for use within narrow spaces and aisles giving the driver full view of their surroundings.
New Sideloader Forklift Trucks
Here at Beds & Bucks Forttrucks Ltd, we have been selling new forklifts across Hertfordshire, Bedfordshire and Buckinghamshire for more than three decades. We currently stock a selection of new sideloaders available from Combi-Lift including LPG, Diesel and Electric versions in a selection of sizes. In just eleven years Combilift has grown to become a market leader specialising in sideloader setups.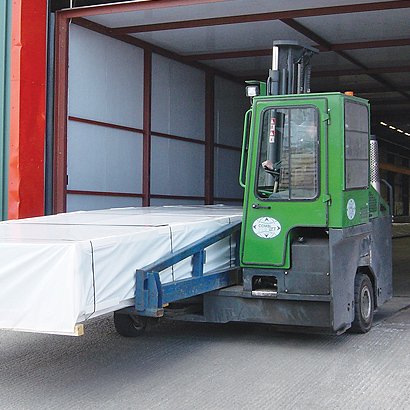 Enquire about Sideloader Forklift Trucks Today