Jungheinrich Forklifts
New, Used & Rental Jungheinrich Forklift Trucks
Jungheinrich was founded in 1989 by Friedrich Jungheinrich. In 1953 the first 4 wheel electric forklift was produced and the Jungehinrich service network was set up.
Fantastic Reliability
Since then Jungheinrich have gone on to create impressive machines, for a wide range of uses with fantastic reliability. Jungeheinrich now produce a wide range of machines from forklift trucks, to manual warehourse equipment to stackers and more!
Jungheinrich - Machines. Ideas. Solutions.
Enquire about Jungheinrich Forklift Trucks Today
Jungheinrich Forklift Trucks in Milton Keynes
Beds and Bucks Forktrucks Ltd based in Buckinghamshire offer one of the largest stock of forklift trucks throughout the home counties. The wide stock list includes vehicles 1 to 12-tonne lifting capabilities, quite often available at short notice and we even have our own delivery vehicles.
If you're looking for a new or used Jungheinrich forklift truck give us a call or contact us online through our website. We also rent Jungheinrich forklift trucks and provide financing for material handling equipment.
Forklift Transport Service
Based out of Newport Pagnell, we are perfectly sited to provide delivery and after sales to business in surrounding areas including Milton Keynes, Luton, Dunstable, Bedford & St Albans. We are proud to be able to offer a quick response to forklift breakdowns, often within 2 hours, something we can achieve by keeping our business within 30 miles of Newport Pagnell.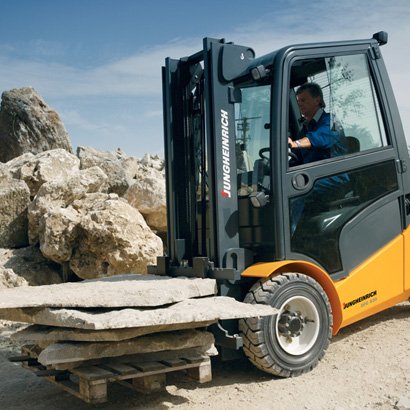 Your Local Jungheinrich Supplier
For more than three decades, at Beds & Bucks Forktrucks, we have specialised in supplying Jungheinrich equipment nationwide. Our team has extensive experience with the entire Jungheinrich range and can advise you on the most suitable equipment for your business.
Ideal For Internal & External Use
The Jungheinrich forklift range is extremely versatile and can be used both internally and externally to transport your goods with the utmost reliability. Whether you're looking for a compact electric model or a heavy-duty counterbalance with a powerful combustion engine, we have the solution for you.
Contact Us Today
To discuss your requirements with our team, do not hesitate to contact us today.
Why Choose a Jungheinrich Forklift?
Over 50 years experience
Worldwide Distribution
Excellent Warranty
Suitable for a Wide Range of Applications
Flexible Power Options