Combilift Forklift Trucks
New, Used & Rental Combilift
Combilift Forktruck Specialist
At Beds & Bucks Forktrucks Ltd, we have specialised in selling and hiring Combilift forklifts to businesses throughout Hertfordshire, Bedfordshire & Buckinghamshire for more than three decades.
From our depot in Milton Keynes, Buckinghamshire, we have quick access to all areas of the home counties.
Over the past 18 years, Combilift has emerged as one of the leading companies in the material handling market. The Combilift is designed to handle long loads safely using its side-loading approach.
If you require more information on our new, used and refurbished range of Combilift equipment, contact us today and one of our team will be more than happy to assist you.
Why Choose Beds & Bucks Forktrucks?
30 Years of Industry Experience
Huge Forklift Range
Fully Serviced Forklifts
LOLER Certification
Nationwide Delivery
Brand New Combilift Forklifts
Whether you're looking for a diesel or electric forktruck, our brand new Combilift range will cater to all of your requirements. The range can be used both internally and externally for a huge range of different tasks.
Our Combilift range offers weight capacities up to 35 tons providing you with maximum flexibility when choosing the right vehicle for you.
Your Local Combilift Supplier
As a Combilift agent, our engineers are highly knowledgeable in all aspects of the Combilift range. To discuss your specific needs, please do not hesitate to contact us today.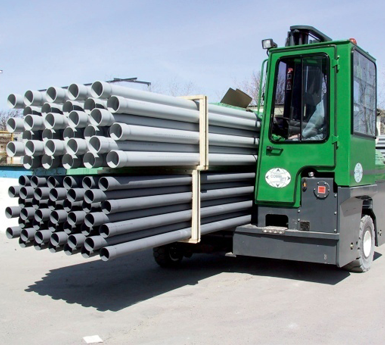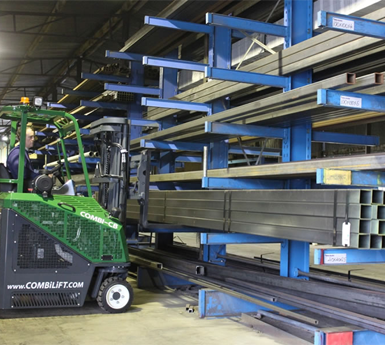 Used Combilift Forktrucks
In addition to supplying a huge range of new Combilift equipment, we also stock a large range of used equipment. We ensure that all of our used Combilift are ready for your use by carrying out complete checks and providing a full service by one of our trained technicians.
We also provide all of our used warehouse equipment with a 12 month LOLER certificate as well as a 90 days parts and labour warranty.
Contact Us Today
Speak to a member of our team for assistance.