BYD Range of Electric Forklifts
Fully charged in less than an hour
BYD Forklift Trucks
Powered by the unique LifePO4 batteries which offer incredible operational and cost saving benefits, the BYD forklift range is ground breaking in the industry.
BYD's revolutionary side charging system means you can be charging your forklift in seconds and the LifePO4 battery will be fully charged in less than an hour
Efficient, Safe & Cost Saving
The LifePO4 battery has been certified to be safe under all adverse conditions and misuse, such as burning, short circuit, overload and penetration crush.
On a single shift when operating a BYD forklift the minimum cost saving per annum is £1,200.
Why Choose BYD Forklifts?
Lithium Iron Phosphate Battery
8 Year Warranty - Longest in the industry
Charger can be installed anywhere - No ventilation required
Lowest cost of ownership
Sealed components, robotic welded frames, effortless maintenance
Enquire about BYD Forklift Trucks Today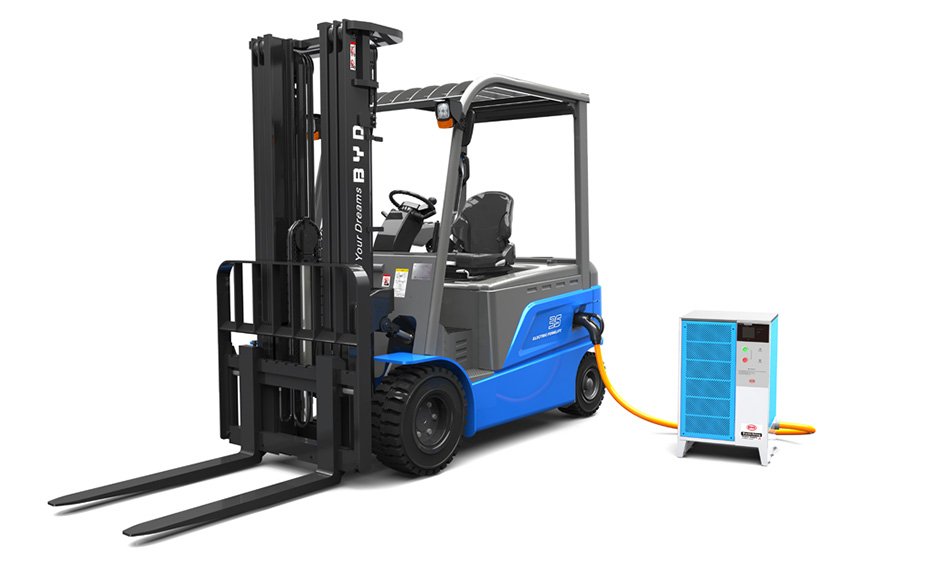 Better Technology, Better Forklift, Better Investment
International Forklift Truck of the Year
Winner of the 2016 IFOY Award, the BYD forklift range was praised for it's innovation and advances in forklift design and development.
BYD's significant progress in battery technology is redefining performance for operators. Charging time is less than a quarter required by lead-acid alternatives and with the LifePO4 battery extended with a quick 'top-up' session - just 10 minutes, the BYD forklift's shift time can be extended by a further 45 minutes.
Quick, Flexible and Cost Effective
As the BYD battery consumes around 40% less electricity while charging - owners will benefit from lower energy bills whilst also making a significant reduction in carbon emissions.
BYD at Beds and Bucks Forktrucks
For more than three decades we have been dealing new and used forklifts throughout Hertfordshire, Bedfordshire and Buckinghamshire. For further information on the BYD forklift range contact our team who will be happy to discuss your enquiry.