Boss Forklifts
New, Used & Rental Boss Forklift Trucks
Since 2002 the group brand BOSS has been abandoned and equipment sold under the singular brand name of Jungheinrich. Click here to visit our Jungheinrich forklift truck page.
If you are looking for speciality Boss branded material handling equipment or used Boss forklift trucks Beds & Bucks Forktrucks still carry a select range of Boss reach trucks and side loaders available for purchase or hire.
All of our equipment is fully refurbished, regularly serviced and kept in excellent condition.
Boss Group Ltd: The World's Greatest Range of Lift Trucks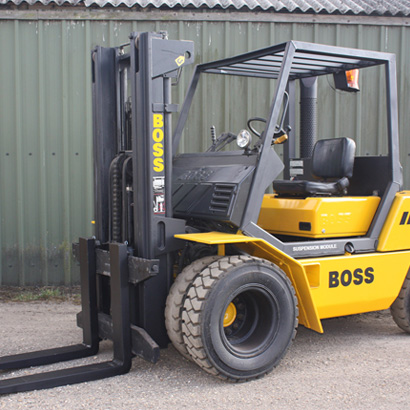 Enquire about Boss Forklift Trucks Today
Boss Forklift Trucks in Milton Keynes
Beds & Bucks ForkTrucks Ltd are an established new & used forklift truck supplier, operating out of Newport Pagnell, local to Milton Keynes for over 30 years.
We carry a wide range of reach and side loading forklift trucks, available to buy or hire at highly affordable rates.
If you're looking for a new or used Boss forklift truck call our friendly team during operating hours or contact us directly online and we'll get back to you as soon as possible. As well as selling brand new Boss forklift trucks, we also hire material handling equipment.
We pride ourselves on our fast response times to forklift breakdowns (usually within 2 hours.)
Our close proximity to Milton Keynes allows us to offer unparalleled delivery and call out services to customers in Milton Keynes, Luton, Dunstable, Bedford, St Albans and surrounding areas.